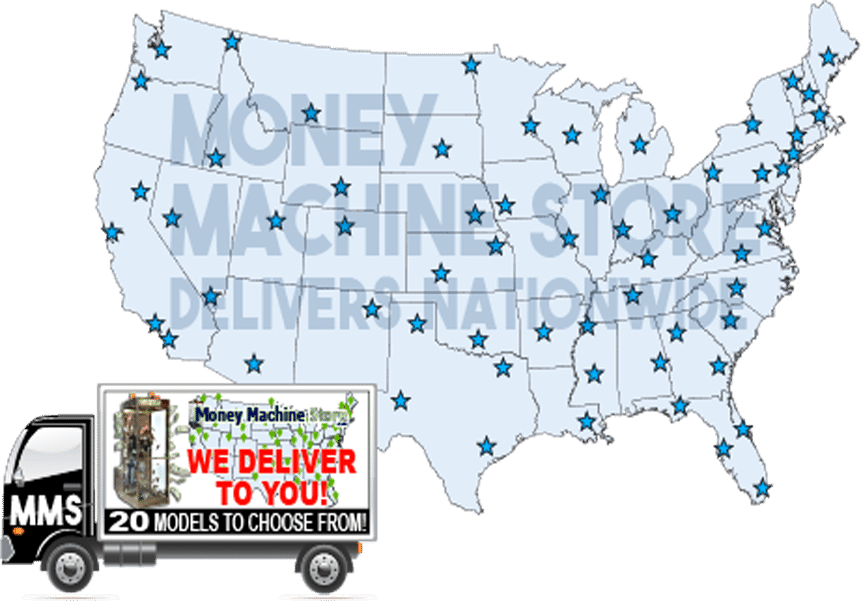 New Jersey / New York City 

Blizzard of Dollars ✓ Rental Availability Quote Request
* These fields are required.
Blizzard of Dollars Hard Case Money Machine
Companies throughout the U.S are using the Blizzard of Dollars™ Money Blowing Machine to raise the excitement and energy levels at trade shows, business meetings, grand openings, and marketing events.
Crowds gather round to cheer on the lucky contestant inside the Money Blowing Machine grabbing wildly in the air to try and catch the swirling dollars inside. The event is as exhilarating for bystanders as it is for participants!
Fill the Blizzard of Dollars™ Money Blowing Machine with currency, coupons, or customized paper bills redeemable at your store only.
The Blizzard of Dollars™ Money Blowing Machine is available in three different fun styles to suit every company's budget!
Advanced Money Circulation Technology
The Blizzard of Dollars™ Money Blowing Machine offers advanced wind circulation technology, designed by a team of expert aerodynamics engineers. This proprietary technology prevents dollars from piling up on the floor of the Money Blowing Machine – a common issue in cheaper competitor models. Our Blizzard of Dollars ™ hard case money machines are designed with portability and durability in mind.
Blizzard of Dollars Features
Chaser lights attract attention
Dolly is built in for simple transporting
Durable metallic finish – High gloss
TUFFBILT Metal Frame
Polycarbonate resists scratching
Attractive reflective back panel
Interior built with shock resistant technology
3-year warranty on industrial grade blower
$500.00 worth of Blizzard of Dollars 'funny money'
Optional Blizzard of Dollars™ Features
Countdown Timer in fun red digital lights
Programmable LED moving message board
Cash or voucher collection basket
Weight: 195 lbs w/o blower size: 37 1/2″ x 37 1/2″ x 78

Blizzard of Dollars Light Weight Traveling Money Machine
Our portable and lightweight Blizzard of Dollars™ Money Blowing Machine is designed for travel! It's so portable you can fit it right in the trunk of a car.
The Traveling Blizzard of Dollars™ Includes:
Attractive satin aluminum anodized frame
Sturdy carrying case finished with brushed aluminum.
High polish TUFFBILT booth
On/off foot switch for convenience
$500.00 in funny money
Portable Traveler Blizzard of Dollars™ Money Blowing Machine Options:
Customizable rigid signboard panels allow you to promote your 4-color logo on all three sides.
Attention grabbing beacon and strobe lighting
Count down timer
Custom Top LED Sign
Money Grabber Jr. Blizzard of Dollars Money Machine
Enjoy the functionality of a full size Blizzard of Dollars Money Blowing Machine with the Money Grabber Jr.! This tabletop Money Blowing Machine is ideal for small trade show booths and for those on a limited budget. Money Grabber Jr. includes a fun digital timer and flashing lights that grab the attention of crowds. This Money Blowing Machine is so portable that it can be shipped straight to your door via UPS!
Tabletop design
High quality blower
Legs and skirt are adjustable
Weighs only 150 pounds
Dimension: 32″ x 32″ x 30.5″
Available Options:
Customizable attention grabbing LED sign
We customize 3 sides of the Money Grabber Jr. with your four-color logo and text with rigid, lightweight sign board.
Why Choose the Blizzard of Dollars?
With a Blizzard of Dollars cash blowing machine you can create public awareness for your business. A cash cube (money machine or money blowing booth, as some people call it) is fun way to distribute cash or coupons at an event.
A Blizzard of Dollars cash cube or money machine is a great draw at trade shows, casinos, racetracks, banks, malls, radio stations and auto dealerships to name a few.
An inflatable cash cube or hard case money machine (money machine or money blower, as some people call it) is fun way to distribute cash or custom imprinted coupons and vouchers at an event. A Cash Cube or Money Machine is a great draw at grand openings, holiday sales, parties, picnics, employee, customer appreciation days, and so many other types of events.
Promoting with Money Booth Machine & Inflatable Cash Cubes
Few promotional products have the versatility and allure of the Money Booth Machine & Inflatable Cash Cubes. And we at Money Machine 4 Rent consider the money machine to be Ranked #1 as the Ultimate Promotional Tool!
$ Auto Dealership Promotions: Auto Dealerships and Car Lots have an excellent promotional opportunity with the Money Booth Machine or Inflatable Cash Cube. Imagine each purchaser of a New Car getting to step into the Cash Cube, or prospective buyers being allowed to grab their down payment in Dealer Dollars or Special Purchase Coupon Dollars prior to a purchase. Learn more about automotive marketing dealership promotions. Click Here.
$ Bank Promotion: Banks can began targeting for new account holders with the "cash cube money machine," with their banks branded portable enclosed booth in which customers spin the Blizzard of Dollars wheel of chance to win a chance to enter the booth and try to grab as much specially custom printed bank dollars as they can in a 25-second period. "There is about $2,500 swirling in the air around them, and they can keep whatever they catch when they open up a new checking account and deposit their catch into their new account. Its a win win situation for the new account holder and the bank! Learn more about bank marketing promotions. Click Here.
$ Casino Promotion: Entice entertainment-goers to patronize your casino and keep them there longer with the allure of winning the thousands of dollars swirling around in the Cash Cube Money Machine. Casinos from coast to coast are incorporating the Cash Cube Money Machine into their marketing and promotional events, using its power to draw crowds, increase casino member club sign-ups, and keep customers in them gambling in your casino longer as they eagerly await the hourly drawing that reveals the name of the lucky winner who will step inside. Read more about how casino marketing managers are using the Cash Cube Money Machine and other promotional products in their casino marketing promotions to drive crowds and boost revenues and retention rates.
$ Trade Show Promotion: Make your booth the main attraction of the show with a Money Booth Machine & Inflatable Cash Cube. The sheer spectacle of swirling money or special purchase coupon dollars and dazzling lights is a guaranteed traffic builder. If your trade shows promotions lack excitement the Money Booth Machine or Inflatable Cash Cube is sure way to bring your event to life.
$ Grand Openings: Business promoters know Money Booth Machine & Inflatable Cash Cubes are an absolute necessity at Grand Openings. The excitement of man verse machine and the allure of the swirling money guarantee's an exciting carnival like atmosphere. And there is never a better opportunity to stimulate sales than by using Co-Op Mall Dollars, Special Purchase Coupon Dollars, or Store Dollars in addition to cash.
$ Product Sale Promotion: Product promotion is not limited to just automotive dealers. The Money Booth Machine or Inflatable Cash Cube offers nice purchasing incentives to virtually any mid to high range product. Appliance Dealers, Electronics Stores, Home Improvement Centers all would benefit from periodic Money Booth Machine or Inflatable Cash Cube rentals.
$ Fund Raisers: As with employee incentive programs fund raising events are an excellent rental promotional source. So many groups are turning to fundraisers to generate dollars for their bottom lines or for special causes. Are your donors tired of buying trinkets that they rarely use, or candy that they don't need? If you are in charge of a fundraiser, spice things up and bring in The Money Booth Machine or Inflatable Cash Cube. Get your participants excited and enthused about your cause… when they are excited, your organization benefits from their enthusiasm. Incorporate The Money Machine into your fundraiser, whether it's for your school, community group, church, or other organization.
Turn a mediocre fundraiser into a FUNdraiser.
Increase the desire to give more as participants win more.
$ Redemption Centers: Often over looked is the Family Fun Center or Vending Amusement Parlor. When stuffed with redemption coupons the Money Booth Machine & Inflatable Cash Cube is a real inducement for game players.
$ Casino and Riverboat Events: A natural attraction for the gambler, the Monte Carlo or money booth cube will draw a crowd to any gaming parlor event!
$ Corporate Events: While cash cubes have long been a standard attractions at annual corporate events, more companies are finding them to be just the ticket to put a little excitement in their weekly and monthly sales meetings as well. A chance to enter one of our Money Booth Machine & Inflatable Cash Cubes is an excellent employee incentive to bring in new clients, push new product sales, or beat last month's sales figures.
$ Employee Promotions: Entice employees to be more productive with incentives from The Money Booth Machine & Inflatable Cash Cube. Fill the machine with money, rewards, incentives and/or time off coupons… the choice is yours. Create excitement in your workplace and reward excellence. While The Money Booth Machine & Inflatable Cash Cube is at your company, invite employees and their families to a special company party. Invite kids and adults alike to take a chance at winning in The Money Machine.
Watch workplace morale increase as well as productivity and sales.
Motivate employees to increase performance/sales
Develop a healthy morale and work environment
Typical Applications for the Blizzard of Dollars
Amusement Parks
Anniversary
Celebrations
Arcades
Banks
Bingo Halls
Boat Dealers
Bridal Shops
Business Opportunities
Car Dealerships
Casino Nights
Casinos
Cell Phone
Companies
Charities
Company Promoting Birthdays
Corporate Picnics
County Affairs
Employee
Appreciation Days
Fairs
Financial Institutions
Flea Markets
Fund Raisers
Grand Openings
Greyhound Racing Tracks
Grocery Stores
Harness Racing Tracks
Hotel Resorts
Jai Alai
Malls
Motor Cycle Dealers
Newspapers
Nightclubs & Bars
Private Parties
Race Tracks
Radio Stations
Raffles
Retail Super Sale Events
River Boats
RV Dealers
Sales Incentives
School & Church Groups
Small Retail Businesses
Sporting Events
Trade Show
TV Stations
We are eager to work with you and exchange ideas. Let us e-mail or fax you a sample non-binding proposal detailing some of our packages and the benefits and savings we can extend to you by working with us! It's easy; just call us or click here for our contact us page.
Ideas4Events specializes in FULL-SERVICE EVENT PLANNING in the following locations and surrounding areas:

ALABAMA – Birmingham · Mobile · Montgomery – ALASKA – Anchorage · ARIZONA – Mesa · Phoenix · Tucson · Tempe – ARKANSAS – Little Rock – CALIFORNIA – Anaheim · Bakersfield · Berkeley · Beverly Hills · Compton · Fremont · Fresno · Glendale · Hollywood · Huntington Beach · Inglewood · Irvine · LA · Laguna Beach · Long Beach · Los Angeles · Oakland · Pasadena · Riverside · Sacramento · San Diego · San Francisco · San Jose ·Santa Ana · Stockton · Ventura · Yuba City – COLORADO – Aurora · Boulder · Colorado Springs · Denver – CONNECTICUT – Bridgeport · Fairfield · Hartford · Middletown · New Haven · New London · Norwich · Stamford · Waterbury – DELAWARE – Wilmington – DISTRICT OF COLUMBIA – Alexandria · Georgetown · Washington – FLORIDA – Boca Raton · Fort Lauderdale · Hialeah · Jacksonville · Miami · Palm Springs · Panama City · St. Petersburg · Tampa · GEORGIA · Atlanta · Augusta · Columbus · Savannah – HAWAII – Honolulu – ILLINOIS – Peoria · Quincy · Rockford · Springfield – INDIANA – Evansville · Fort Wayne · Gary · Indianapolis · Madison · New Albany · South Bend · Terre Haute – IOWA – Burlington · Davenport · Des Moines · Dubuque · Sioux City – KANSAS – Kansas City · Leavenworth · Topeka · Wichita – KENTUCKY – Covington Lexington · Louisville · Newport – LOUISIANA – Baton Rouge · Lafayette · Metairie · New Orleans · Shreveport MAINE – Augusta · Bangor · Bath · Gardiner · Portland – MARYLAND – Annapolis · Baltimore · Frederick · Hagerstown – MASSACHUSETTS – Andover · Barnstable · Beverly · Boston · Brockton · Cambridge · Charlestown · Chelsea · Chicopee · Danvers · Dorchester · Fall River · Gloucester · Haverhill · Holyoke · Lawrence · Lowell · Lynn Marblehead · Middleborough · Nantucket · New Bedford · Newburyport · Plymouth · Roxbury · Salem New Bedford · Newburyport · Plymouth · Roxbury · Salem Sherburne · Somerville · Springfield · Taunton · Worcester – MICHIGAN – Bay City · Detroit · Flint · Grand Rapids · Saginaw · Warren – MINNESOTA – Duluth · Minneapolis · St. Paul – MISSISSIPPI – Jackson · Natchez – MISSOURI Kansas City · St. Joseph · St. Louis – NEBRASKA – Lincoln · Omaha – NEVADA – Las Vegas · Reno – NEW HAMPSHIRE – Concord · Dover · Manchester · Nashua · Portsmouth – NEW JERSEY – Bayonne · Camden · Cherry Hill · Deal · Elizabeth · Essex· Englewood · Hillsborough · Hoboken · Jersey City · Livingston · Montville ·Morris · Newark · New Brunswick · Oakhurst · Passaic · Paterson · Princeton · Trenton · Woodbridge – NEW MEXICO – Albuquerque – NEW YORK – Albany · Auburn · Binghamton · Brooklyn · Buffalo · Cohoes · Elmira · Hudson · Lockport · Manhattan · Newburgh· New City · New York · Oswego · Poughkeepsie · Rockland County · Rochester · Schenectady · Syracuse · Troy · Queens · Utica · West Troy · Williamsburg · Yonkers – NORTH CAROLINA – Charlotte · Fayetteville · Greensboro · New Bern · Raleigh · Wilmington – OHIO – Akron · Canton · Chillicothe · Cincinnati · Cleveland · Columbus · Dayton · Springfield · Steubenville · Toledo · Youngstown · Zanesville – OKLAHOMA – Oklahoma City · Tulsa – OREGON – Portland · PENNSYLVANIA – Allegheny · Allentown · Altoona · Carlisle · Easton · Erie · Harrisburg · Johnstown · Kensington · Lancaster · Moyamensing · Northern Liberties · Philadelphia · Pittsburgh · Pottsville · Reading · Scranton · Southwark · Spring Garden · Wilkes-Barre · Williamsport · York – RHODE ISLAND – Cumberland · Newport · North Providence · Pawtucket · Providence · Warwick – SOUTH CAROLINA – Charleston · Columbia – TENNESSEE – Belmont · Chattanooga · Knoxville · Memphis · Nashville – TEXAS – Amarillo · Arlington · Austin · Corpus Christi · Dallas · El Paso Fort Worth · Galveston · Garland · Houston · Lubbock · San Antonio – UTAH – Salt Lake City – VIRGINIA – Alexandria · Arlington · Fredericksburg Lynchburg · Norfolk · Petersburg · Portsmouth · Richmond · Virginia Beach WASHINGTON – Seattle · Spokane · Tacoma – WEST VIRGINIA – Wheeling – WISCONSIN – Madison · Milwaukee -Bar Mitzvah – Bat Mitzvah – Corporate Event – Team Building – Company Picnic – Event Planner – Event Planning – Party Rentals – Inflatables – Party Entertainment – Casino Entertainment – College Event – School Event – Project Graduation – Sweet Sixteen – Surprise Party – Theme Packages – Tradeshow – Corporate Entertainment – Party Planner – Fundraisers – Grand Opening – Conventions – Sports Simulators – Virtual Reality – Holiday Party -Money Machines – Performers and more. If you don't see your area listed please call us toll free (800) 743-6317